In 1997, the question was raised why persons with disabilities should have their own congress? Many people thought they would not have the necessary intellectual understanding. They might even pollute the convention center or it would be too dangerous for them to visit a big city! However the first congress was realized 1998 in Berlin with 500 participants from all over Europe and it was a big success. Because of their wish to meet again, every three years another congress took place in Europe. Since 2009 this impulse has spread throughout the world, mostly to so called developing countries. Even a first World Congress was realized 2017 in Russia.
The congresses are special events for persons who are regarded as being disabled. By attending they have the opportunity to travel and to meet with others in similar situations probably from different countries, to share experiences and to simply become friends. Beside their disabilities these persons also possess a wide variety of abilities. They are skilled and creative human beings who can empower society to become more generous. How can we help them to develop their potentials and where else can they present them in an outstanding setting? Worldwide congresses are exemplary when it comes to transforming disabilities into abilities. The result can be compared to a piece of art, which is not presented in a museum, but recognized within the human soul. From this perspective, congresses are events for social artists!
Worldwide Congresses for Persons with Disabilities
Since 1998 I initiated and organized six European Congresses "Living in the Encounter" in Germany, Switzerland, Czech Republic, Netherlands, Austria and Belgium. Up to 700 participants attended each of these events. In 2009 I continued to spread this concept in Brazil, Argentina, Colombia, Uruguay, Serbia, Georgia, Armenia, Tajikistan, Russia, Thailand and India. After more than 20 years, these congresses have become a worldwide movement. I am always looking for further enthusiastic and creative people who will join in and start a similar congress in their country.
This initiative is based on the good will of individuals who want to empower persons with disabilities and create an environment where they can experience their dignity and express their willingness to become full partners in society like everybody else.
Cooperation in a worldwide movement is more effective than competition. If you are interested to start a congress and join this worldwide network, I kindly ask you to send me a proposal by emailing to info@socialartist.events.
If your proposal is ready to be realized also with regard to legal and fundraising questions, we will start a partnership. Together we will create an unforgettable event with a positive impact on all people involved. I would be more than happy to support you!
All socialartist events are organized as free initiatives, not based on an organization or connected funds but on enthusiasm. For further development of this movement, donations and sponsors are very much needed. If you are inspired and want to become a supporter, please contact me by emailing to info@socialartist.events.
Last but not least the congress concept, the layout, articles, photographs, videos and other material on this website are protected by copyright, all rights reserved.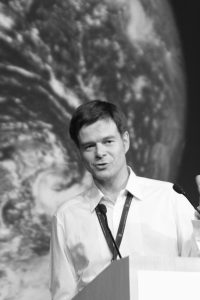 Thomas Kraus (Berlin / Germany)
Initiates congresses for persons with disabilities since 1998
During the last quarter century I am working to support persons with disabilities. I started as an associate in a life-sharing community with severely disabled persons in Berlin. After 7 years I became the director of this institution. For 11 years I was responsible for about 100 adults with disabilities. After that I started to work for an organization which is supporting people and institutions all around the world. Besides this part-time work I also dedicate my free time to helping improve living conditions for disabled persons in many regions of the world. Furthermore I teach on this topic in Europe, Russia, South-America and Asia. I am intiating and organizing worldwide congresses on a voluntary basis without any financial gain. Since this movement is growing, I am very much in need for sponsors and partners who will support these activities!